Party Rental Hawthorne
If you are looking for a one of a kind Party Rental Hawthorne, Johie the Clown is just what you are looking for. If you are hosting a party or event and something more than just a bounce house or inflatable slide you have come to the right place. Hiring a party clown is more about giving your child or guest of honor a party experience! Check out this Blog from Your Modern Family about experiences. They won't quickly forget the laughs and smiles that Johie brings to the party. Johie has a personal mission to bring joy to children by added a personal touch to all the parties she attends. Her charismatic personality will encourage all the children to get silly and enjoy the party.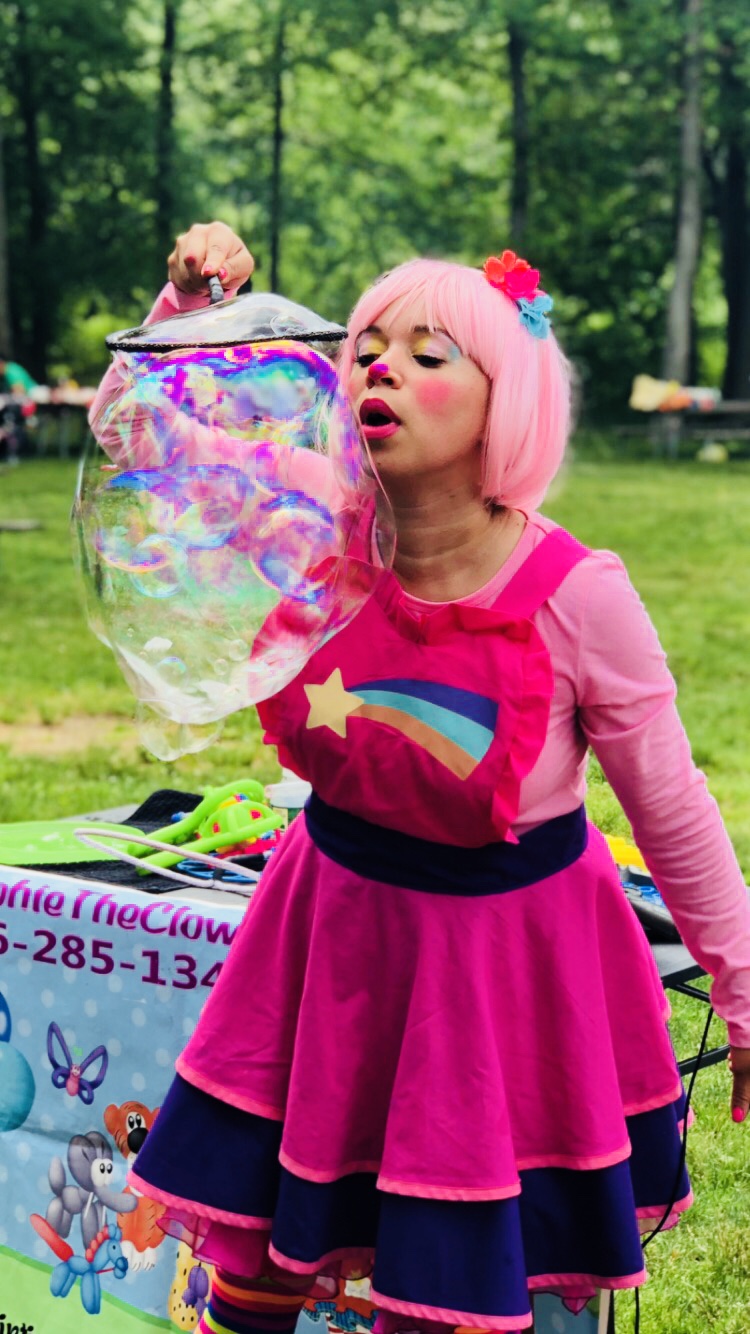 Johie The Clown Talents:
What Is A Bubble Show?
Johie performs a unique and interactive show with GIANT Bubbles! Kids go crazy when they see bubbles, so you can imagine their excitement when they see big bubbles. But, that's not all! They get to get inside the bubble and see their world from the inside of a big bubble. This is a great experience for kids. This activity works great for an indoor event where there is less wind, and don't worry about the mess, Johie keeps the area as clean as possible.
What Are Glitter Tattoos?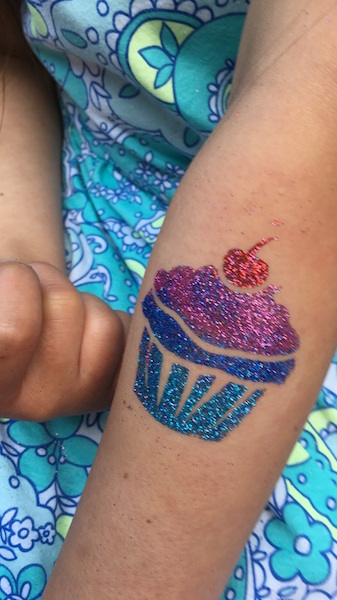 We all know about temporary tattoos, where kids apply a safe sticker like tattoo to their body that last a day or 2. Glitter Tattoos take it to the next level! Glitter Tattoos uses medical grade adhesive, body glitter, and a stencil to create a fun tattoo on your body. These fun creations last 3-7 days and Johie can design countless fun pictures. Glitter Tattoos are safe and fun but you should use caution if your child has sensitive skin. Also, children under 3 may have a hard time sitting still long enough for the tattoo to be applied. If you have any questions about the glitter tattoos please call.
Johie the Clown is the go-to place for party rental Hawthorne! We have a great selection of party packages so you can get a variety of party services at a great price. Johie the Clown is located in Hawthorne, NJ but services just about all the surrounding areas. Check out the Service Areas to make sure your city is listed! Check out our FAQ section to learn more. Contact Us to learn more! See our Party Packages!