Glitter Tattoos Hawthorne
Get ready for some glittery fun with Glitter Tattoos Hawthorne from Johie the Clown. Johie is the premier party clown in the Hawthorne area with tons of tricks up her sleeve! She has experience with Face Painting, Glitter Tattoos, Balloon Twisting, Magic Shows and more. All of these fun activities are perfect for Birthday Parties, Festivals, City Events, Day Care, School & Church Events & more! If you are interested in having Johie at your party, check out our Party Packages! We have put together all of the most favorite services at a great price!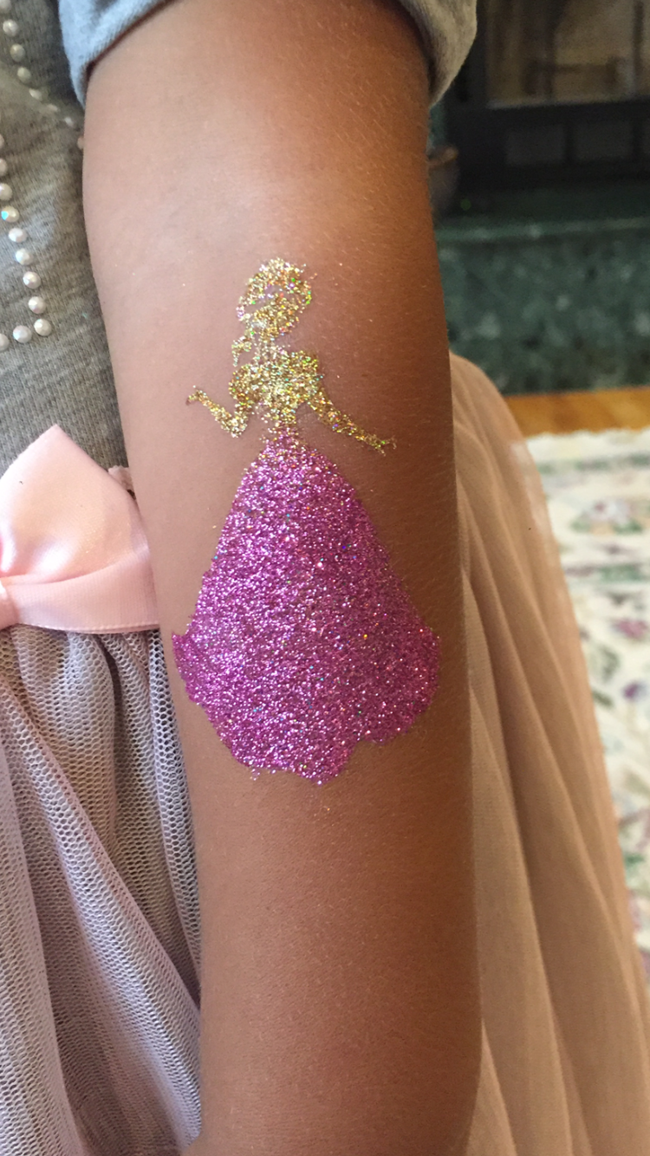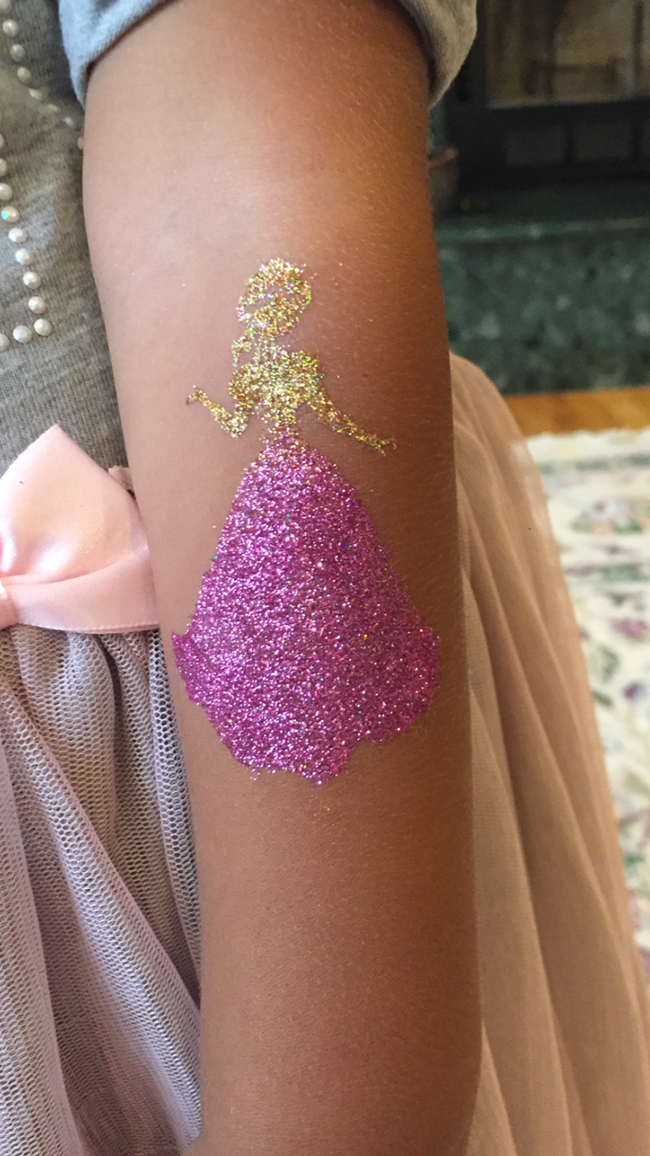 Johie the Clown Talents:
What Is A Glitter Tattoo?
Glitter Tattoos are sparkly creations that are becoming a huge hit at parties with kids of all ages. They are made with body glitter and medical grade adhesive! Johie uses stencils to create fun designs that kids go crazy for. Johie the Clown can create the perfect shape that your little one will love! Some people get glitter tattoos confused with face painting but they are very different. Glitter Tattoos can last up to 7 days and have a great sparkly finish. The glue and glitter are very safe but some people with sensitive or allergies may have an adverse reaction. If you have concerns just let Johie know so she can do a test patch before applying a large tattoo.
If you want several of Johie's services, then a Party Package is your best way to go!
Johie The Clown Is A Magician!
Kids love the fantastic magic shows that she puts together! She comes dressed up silly in a very non-threating way, unlike some more traditional looking clowns. If you think the dress up will frighten the little ones, let Johie know so she can accommodate. Kids are drawn to her magnetic personality and will be giggle from her great sense of humor. Johie's magic shows are very interactive with jokes, upbeat music, and lots of games that will get the children involved and hold their attention. Boys, girls, and even adults will be smiling.
The fun doesn't stop at just Hawthorne Glitter Tattoos Hawthorne! Johie is a party clown that loves serving the community with her many talents. If you have never experienced a Party Clown, click here to find out more. Contact Johie the Clown today.