Face Painting Hawthorne
Face Painting Hawthorne is an age-old way for kids to have fun at parties and events! When you hire a face painter for carnivals, festivals, and birthdays you can guarantee that kids and event adults will be lined up to take their turn. Johie the Clown has a special and gentle way with children and can create the most beautiful art on their little faces. Kids love transforming into their favorite cartoon character, a butterfly, or a princess just with a little face paint. Johie only uses FDA approved and safe paint for faces.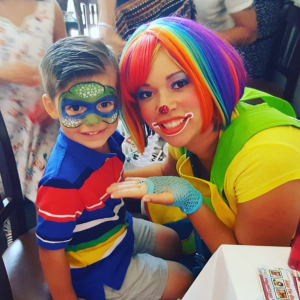 Johie also offer the very popular glitter tattoos! A glitter tattoo takes face painting to a whole new level. This awesome tattoos use medical grade adhesive and body glitter along with a stencil to create the perfect shape of any design children could want. These tattoos do require a little more time and are recommend for children over 3 that can sit still for a bit longer.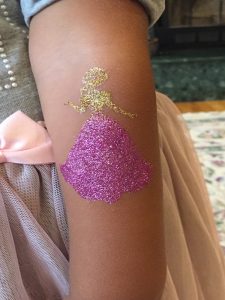 Johie the Clown has lots of talents and face painting Hawthorne is one of her favorites! If you are hosting a birthday party or event, contact Johie today and let this lovable clown entertain all the children and even the adults. See our Party Packages!