Face Painter Hawthorne
Are you looking for a Face Painter Hawthorne? Johie the Clown is the #1 party clown that has spent many years perfecting her skills as a Face Painter. Johie has many talents when it comes to entertaining at parties and events. Her skills include: Face Painting, Balloon Twisting, Magic Shows, and Bubble Shows. Along, with all these fun activities, Johie really knows how to entertain a crowd. Even the timidest of kids will quickly come out of their shell when Johie starts entertaining. If you think that the clown costume and makeup may be too much for your event, just communicate that when you call to book. Johie can curtail her performance to meet the needs or your party.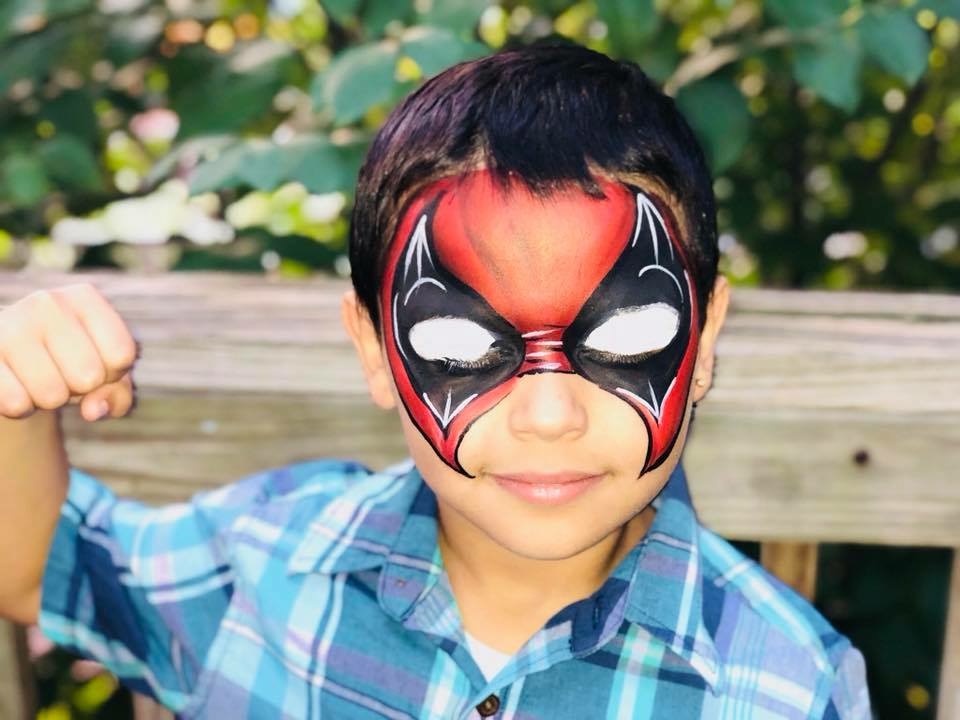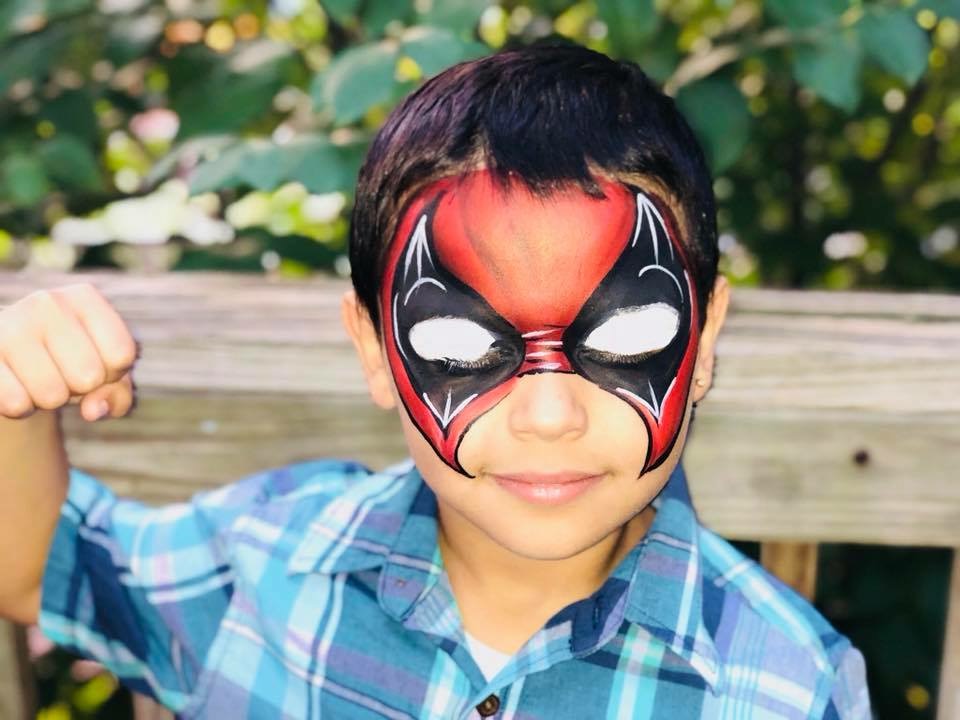 Face Painting:
Disney Princess
Butterflies
Natures Scenes
Dinosaurs
Super Heros
Dragons
&more
Face painting is not the only thing that Johie brings to the party! Do you have kids or a classroom full of kids that love balloons? Johie is a great balloon twister and can create a variety of shapes quickly. This is tons of fun for daycare classrooms, schools, churches, and birthday parties. Balloon Twisting is a blast to watch and kids will be amazed by what she can create. They will love the special balloon creation that they will be able to take home.
Bubble Shows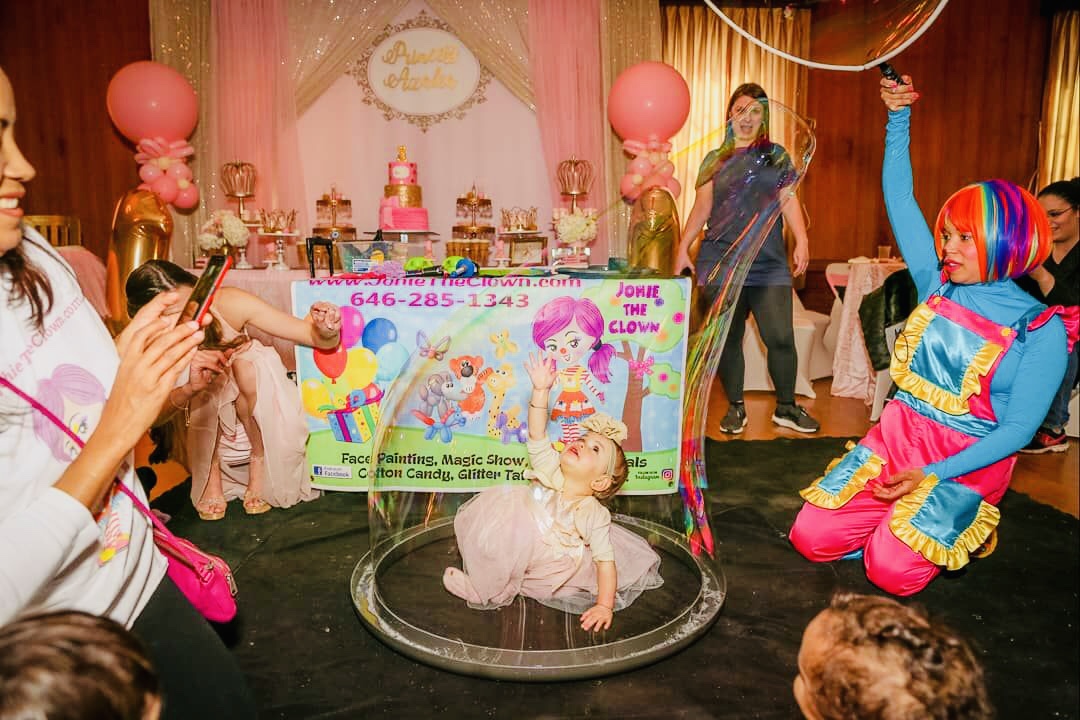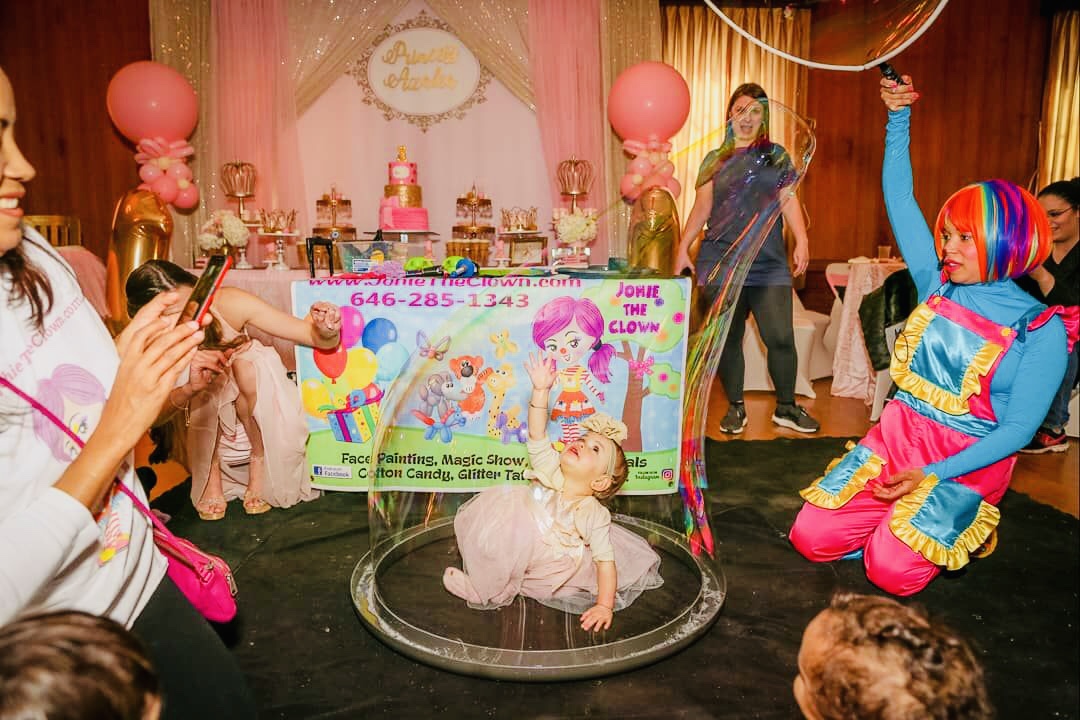 You might be asking yourself "What is a Bubble Show?" A bubble show is a special presentation that Johie can perform just about anywhere. Kids love bubbles! But what is your child can be inside a bubble? Johie can create a GIANT bubble with your child inside! Bubble shows are safe and fun and will create a lot of giggly. Our bubble shows can be a part of your Party Package.
Magic Shows
Just like any good clown, Johie can perform spectacular Magic Shows! She will hype up the crowd with laughing, singing, jokes, and lots of fun. These magic shows are very interactive! Adults even love to get in on the fun.
Glitter Tattoos
A Glitter Tattoo is a design using medical grade adhesive and body glitter. Stencils are used to create the perfect shape of any design you can imagine. Whether your little girl wants a beautiful butterfly, or your little boy wants to root on the favorite teams like the local high school Hawthorne Bears, Johie the Clown can find the perfect design for anyone!
If you are ready to get the party started, Contact Us today!