Bubble Party
Are you looking a unique party idea in the Hawthorne, NJ area? Well, look no further! Johie the Clown is now offering a one of a kind INTERACTIVE show with bubbles. This is a show you have to see to believe. Little children get giddy when they see bubbles! But, what if they could be inside a bubble? That's right Johie can make a bubble around your child. Its 100% safe and 100% FUN! This this will be an experience that your child will be raving about for years. The bubbles can be made to any size and can be large enough for an adult and child to be inside. The world looks pretty neat from INSIDE a bubble.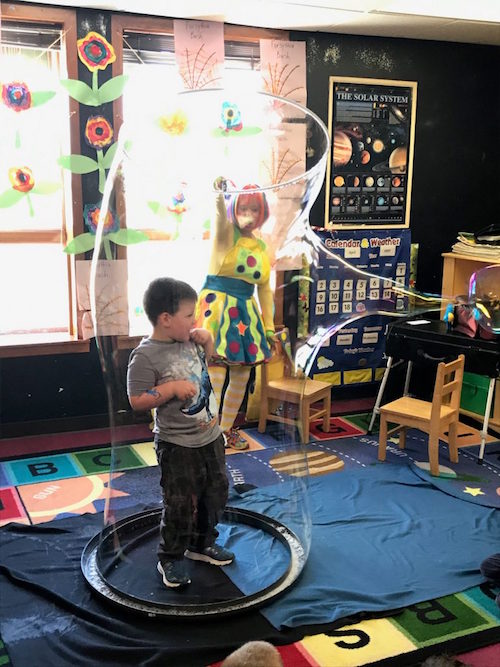 Josie's Bubble Shows can be done inside or outside if there is no wind. This is perfect for indoor parties and we love setting up at daycares and schools.
Check out Johie the Clown's party packages! We love providing Face Painting, Balloon Twisting, Glitter Tattoos, and more at a price that won't break the bank.
Johie the Clown loves putting a smile on the faces of all little children! She has so many tricks up her sleeve and just when you think you have seen it all; there's more. There's no event too big or small, Contact Johie today and let the fun begin. See our Party Packages!